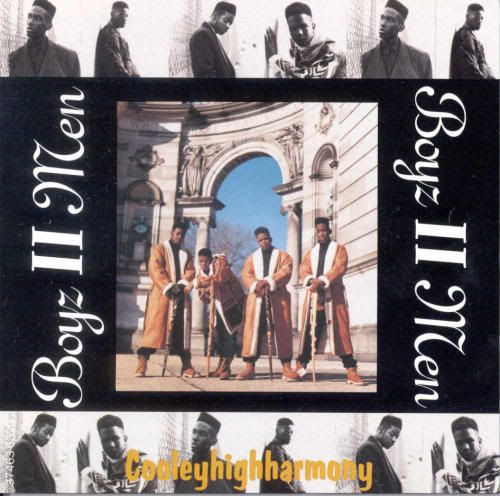 So I've been helping my mom out lately by cleaning out her closets and cabinets. One of the best thus far was the tape and cd cabinet. I got a good laugh when I came across some old loves...first and foremost, my boyzIImen cooleyhighharmony tape that my brother Alan gave me one Christmas when I was in elementary. I'm surprised the thing still works with how much I listened to "End of the Road" and "Motownphilly" over and over again (I say 'still works' because yes, Shane and I stuck it in the old tape deck and sang along the whole way home :).


Also found this guy and laughed some more when I recalled staring at his picture as a young girl and thinking, "He's so cute". I wasn't even really boy crazy, but I don't know...maybe I liked parachute pants! Look at them...can you blame me? Perhaps that's what drew me to Shane later on...his vast collection of parachute pants ;)

So, my taste in music may have changed a bit over the years, but I'll of course always have a special place in my heart for my boyz.